Is Leasing for You?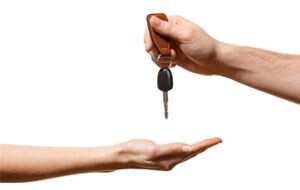 If you drive an average number of miles, have a good credit rating, a stable lifestyle, and take good care of your cars, there are many reasons to consider leasing from us at Capitol Auto Group.
Lower Monthly Payments
Lease payments are 30%-60% less than loan payments for the same car and term.
More Car for Your Money
Lower payments mean a nicer car for the same money, and you can get a brand new vehicle every 2-4 years!
Fewer Maintenance Issues
Time your lease with the manufacturer's warranty coverage, and repairs will be covered if something goes wrong.
Less Cash Up Front
Most leases require little or no down payment, which frees up your cash for other things.
No Used-Car Hassles
When your lease ends, you simply return the vehicle. No worries about selling a used car!
Gap Coverage
Most leases include free "gap" protection if your vehicle is stolen or totaled in an accident, and you still owe more than it's worth.